Pet Shop
The Best Natural, Holistic Brands of Dry Dog & Cat Food in Plainfield!
In an unregulated pet food industry, Wags to Whiskers is proud to feature holistic, natural, and human-grade quality pet foods in Plainfield.
These are just a few of the pet food brands available for sale in Plainfield:
Fromm Family Foods
Go!
Pure Vita
Zignature
Fussie Cat
Nature`s Logic
American Natural Premium
…Plus more.
We welcome special orders and order from all of our distributors on a weekly basis! You could say we specialize in special orders!
Looking for a raw pet food diet? Biologically Appropriate Raw Food is natural for your pet. Even adding high quality canned food to your pet`s diet can make a large difference in their health.
Cats and dogs are meant to be eating a diet that is 70% moisture. Feeding a dry food only is 70% dry and over time can lead to dehydration, crystals, stones, diabetes, kidney problems and a lot of other health problems. Feed your dog or cat like the carnivore they are and watch them thrive! At minimum choose to feed your pet human grade pet foods for their health and safety.
Wags to Whiskers carries over 100 different flavors and varieties of canned cat and dog food right here in Plainfield. Try them out!
Your One-Stop-Shop for Raw Pet Food in Plainfield
Try our raw foods by: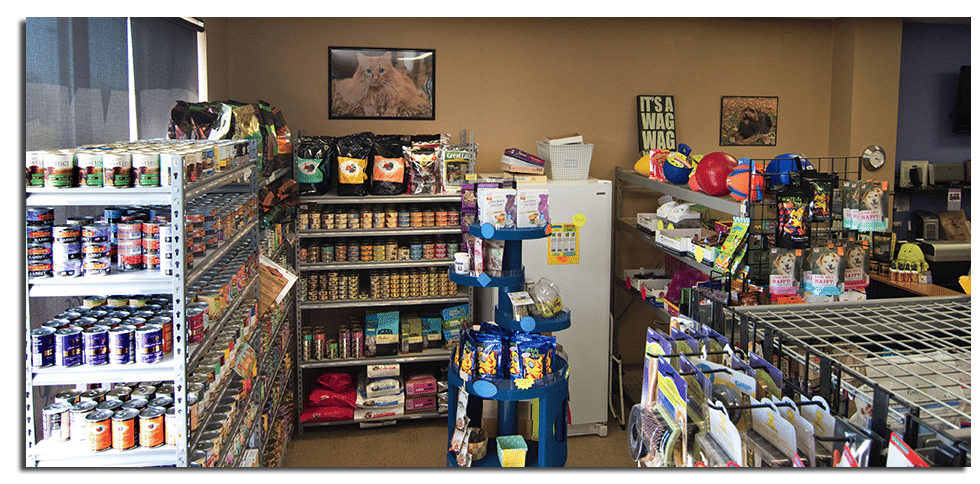 OC Raw Dog
Bravo
Small Batch
Steve's Real Food
Answers
Nature`s Logic
Northwest Naturals
Primal
Raw Bistro
Wait! There's More!
Check out our specialty products including:
Wheat, corn and soy free dog cookies
Hip & joint solution treats
Organic & holistic supplements
Plus safe, fun, unique & entertaining toys
We are fully stocked in many specialty supplies grooming supplies, biodegradable pick up bags, awesome shampoos and conditioners, conditioning and cleaning wipes, cleaning supplies, natural flea and tick remedies & paw therapy cream.
Wags to Whiskers also stocks natural cat litter from Nature's Logic and Weruva to help protect your cat and the environment & plenty of stimulating cat toys.
Come visit our pet supply store in Plainfield, IL specializing in quality food, treats, and supplies for cats and dogs.