The Best Natural, Holistic Brands of Dry Dog & Cat Food in Plainfield!
In an unregulated pet food industry, Wags to Whiskers is proud to feature holistic, natural, and human-grade quality pet foods in Plainfield.
These are just a few of the pet food brands available for sale in Plainfield:
Fromm Family Foods
Pure Vita
Zignature
Fussie Cat
Farmina Cat
Open Farm
Nature`s Logic
American Natural Premium
Looking for a raw, canned, freeze-dried/dehydrated or gently cooked diet for your dog or cat? We have plenty of those too!
Cats and dogs are meant to be eating a diet that is 70% moisture. Feeding a dry food only is 70% dry and over time can lead to dehydration, crystals, stones, diabetes, kidney problems and a lot of other health problems. Feed your dog or cat like the carnivore they are and watch them thrive! At minimum choose to feed your pet human grade pet foods for their health and safety.
Wags to Whiskers carries over 100 different flavors and varieties of canned cat and dog food right here in Plainfield. Try them out!

Your One-Stop-Shop for Raw/FREZE-DRIED/DEHYDRATED/COOKED Pet Food in Plainfield
Try our raw foods by: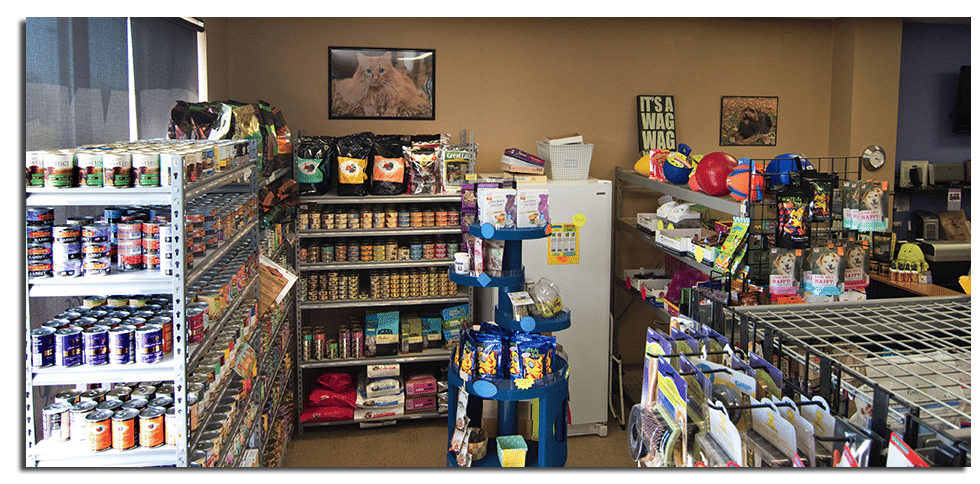 OC Raw Dog

Small Batch
Simple Food Project
Always Real Food (ARF)
Bones & Co
Green Juju
Open Farm
Steve's Real Food
Nature`s Logic
Northwest Naturals
Primal
Raw Bistro
Solutions